Drive Shafts
4WD Front/Rear Shaft Assemblies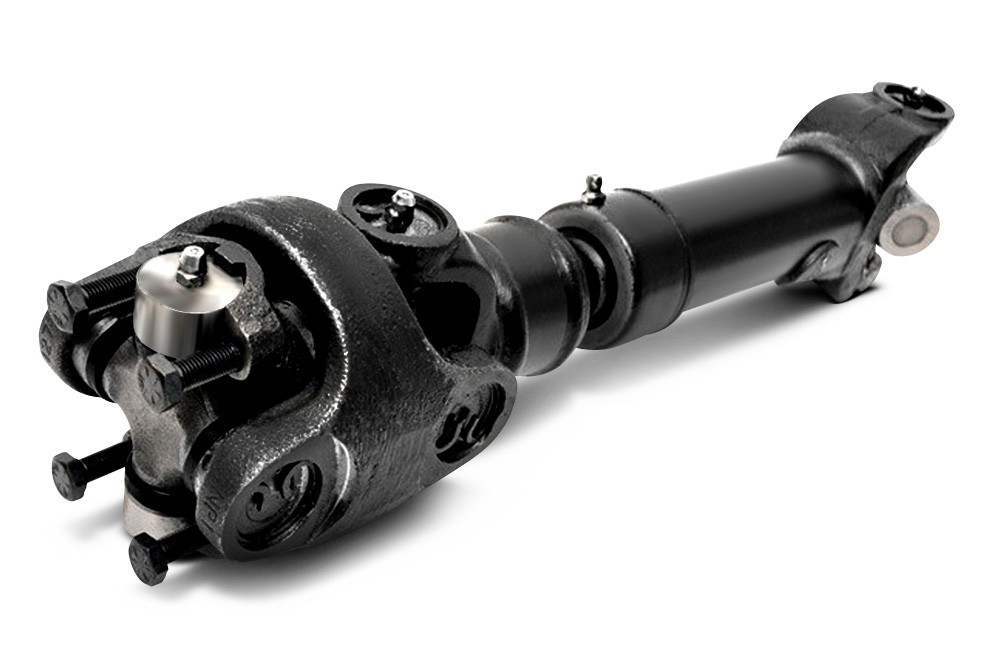 We can supply special CV (double-cardan) drive shaft assemblies made to your length specification. Most CV double-cardan joints can handle more than twice the normal 8 degree operating angle of a single Joint end. Our driveshaft are made with the highest quality parts including OEM, Spicer and Neapco. Each is made with DOM tubing for a stronger lasting driveshaft.
1310 CV Shaft and Slip Yoke = $395.00 and up
1330 or 1350 CV Shaft and Slip Yoke = $465.00 and up
All shaft assemblies are custom made to your lengths and are balanced.
Custom Drive Shafts for the Street Rodders and Racing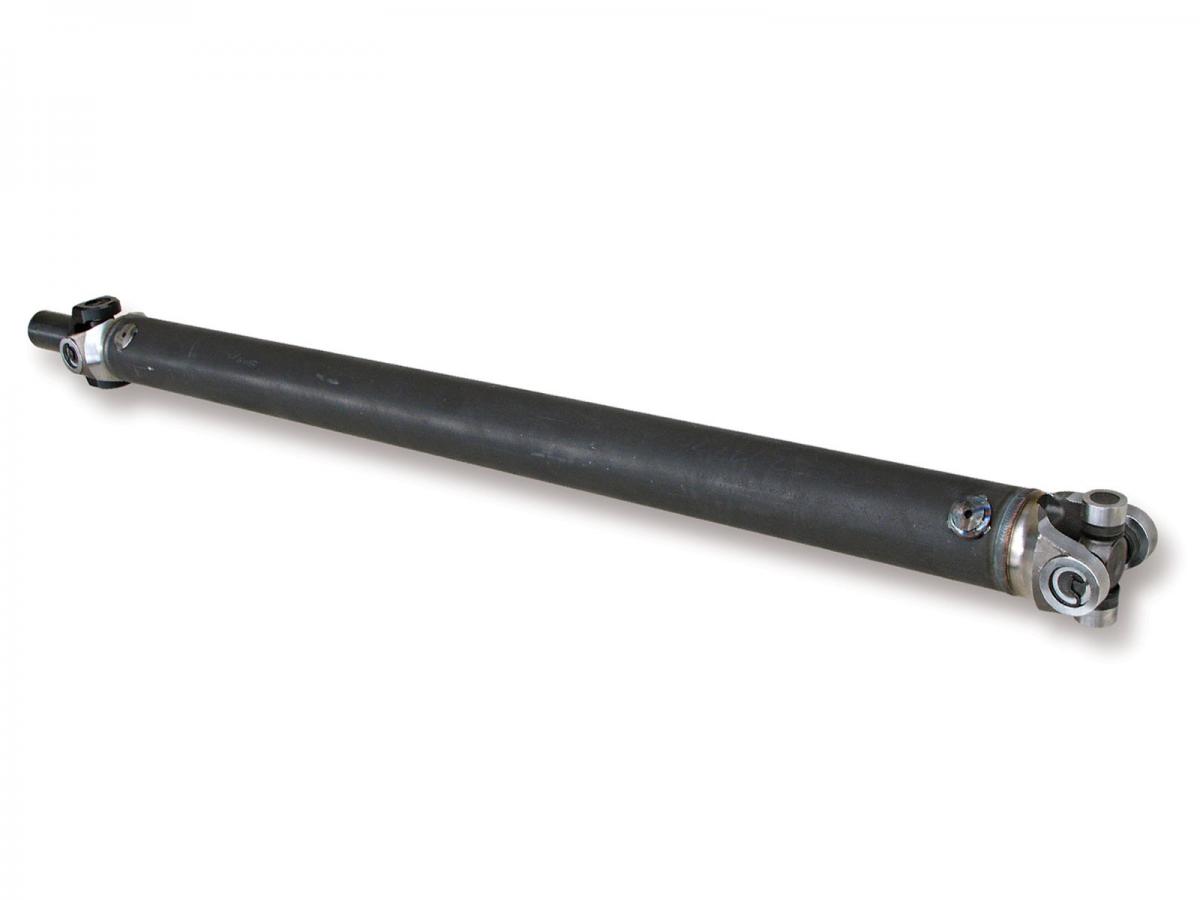 Complete your package with a high performance, high quality drive shaft. We will recommend the shaft and yoke to fit your driving needs.
We offer Top of the Line Products, such as Strange Engineering, Dana Spicer and Neapco. We have a large selection of pinion yokes, slip yokes, shaft ends and u-joints. For a complete high performance driveshaft assembly, we offer a high alloy steel 3" O.D X .083" wall to be assembled and balanced with slip yoke and u-joints. Ready to bolt in starting at $250.00

Complete aluminum driveshafts in a 3.5" and 4" starting at $500.00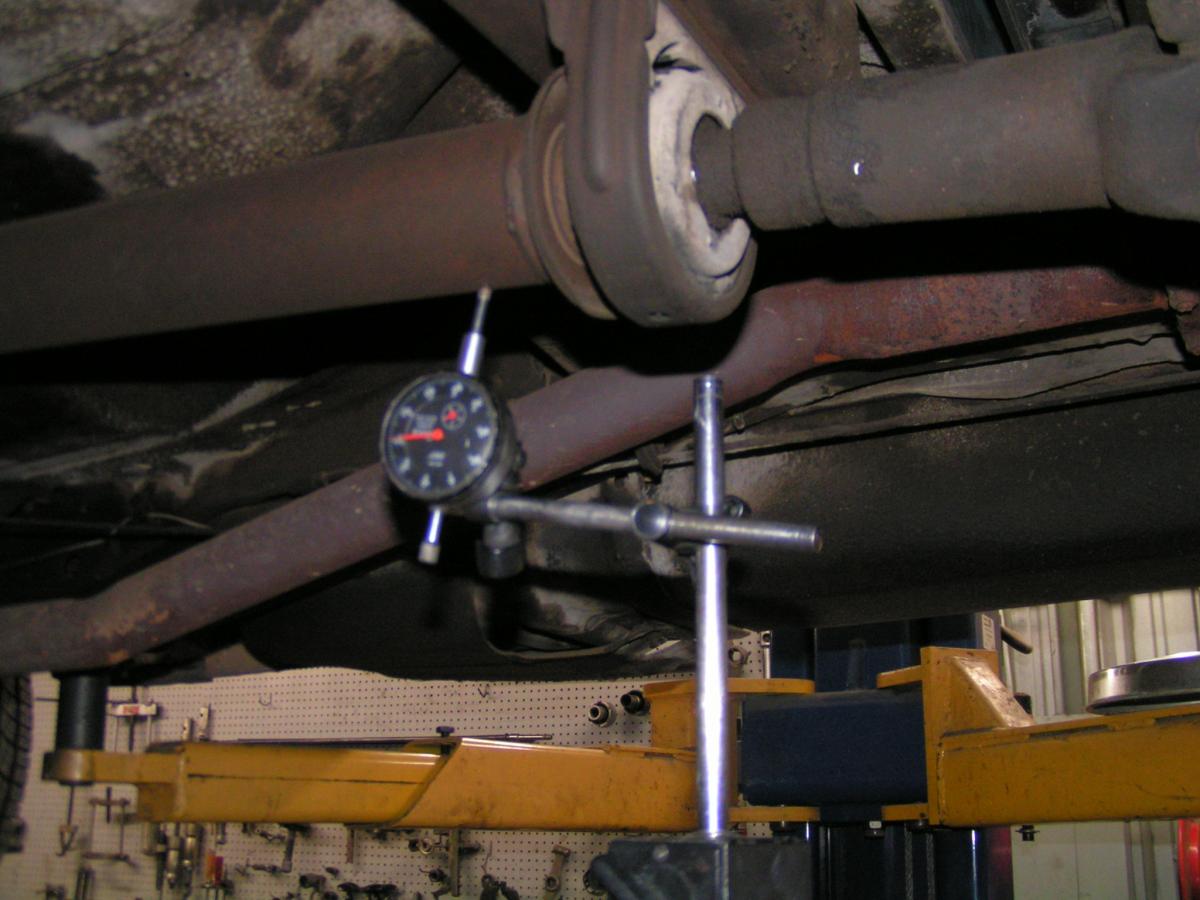 Things We Need to Know
In order for us to put together the right driveshaft for your needs, we must know the following information:
What type of transmission
What differential and yoke type
Use of vehicle and horsepower
Center of front u-joint to center of Differential u-joint (see diagram)
Measure with the old drive shaft or slip yoke pushed as deep into transmission  or transfercase toward the front of the car.
Turn differential yoke 90 degrees and cross bores for u-joint horizontal and parallel to the ground.
We take this measurement and subtract .750" for most cars, or 1.50" for most trucks to allow the proper amount of slip travel in the drive shaft for suspension travel.